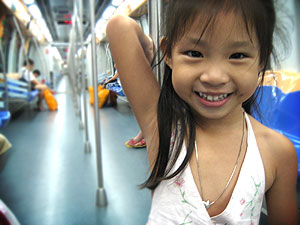 Today daddy made it a point to spend time with his girls. Not only did we all go out early in the morning, we manage to do alot in one day.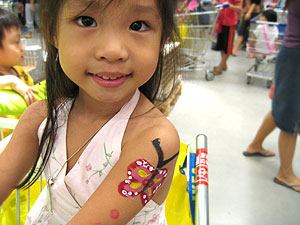 We even went to the new Ikea Tampines! There was this huge play area for kids and we signed Clié in for it. I wanted to tell Clié to make friends when she gets in there, but before i could reach her, she already went deep in. We saw her standing in the crowd of kids. She observed the kids, the thing they were doing and then after a while she decided to try the pool of balls. But i think it was not fun without friends that she know, so she ended up colouring most of the time. Artist vs Social… I think she picked art. hee…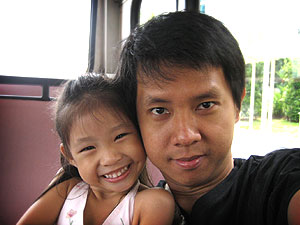 A typical pose on a typical bus on a typical journey on this wonderful day. I love such days where i can blank out the things i need to do, but just focus on being with my girls.