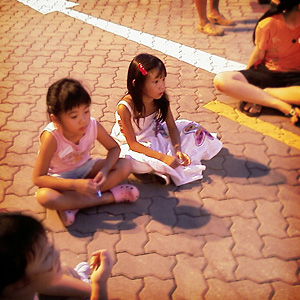 Dug this photo out from a few months back when there was a Street Parade near our place.
Clié simply love all sorts of performances. Dance, songs, etc. Here you can see she is glued to the performance in front of her.
Will she become a performer next time? Hmm… really don't know. But whatever the case is, as parents we will try our best to let our kids pursue their dreams.