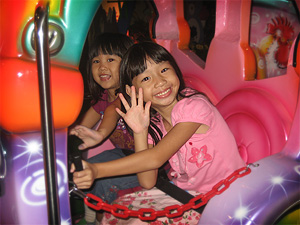 Staying at home have got to be one of the most boring thing to do for Clié. She loves to go out… no matter where… even if its just to go pick mommy up from the MRT or just running errands.
With daddy and mommyworking late almost every other day, the weekends are precious.
This saturday, daddy brought Clié and Cleo to Downtown East to see Kung Fu Panda in the morning. Then in the evening, back to Downtown East again to catch Carebears who are making an appearance there.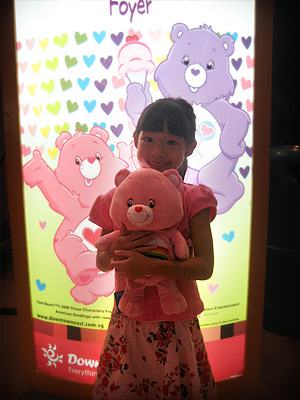 Yay! A New Carebear plush for Clié.