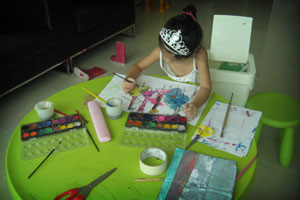 I'm glad Clié have interest in all things art. From colouring, painting, dancing, to almost any form of art and craft. Maybe she is just a kid and anything will be interesting? I don't know, but i do hope that she will do good in art in her life. Then its really my job to make sure she is given the opportunity and neccessary support.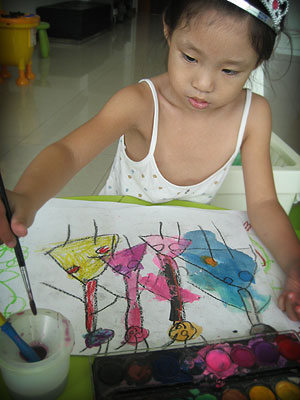 Although she is still not very disciplined with her colouring (as the colours do go out of the line), but i think it does not matter and i'm actually glad that she have a mind of her own and wants to do it her way. But kids being kids, their attention span is as long as the next distraction.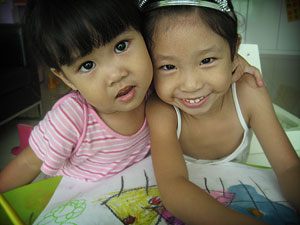 The girls play with each other well and i hope this sisterhood will blossom. I really thank God for my Girls, they are indeed miracles.