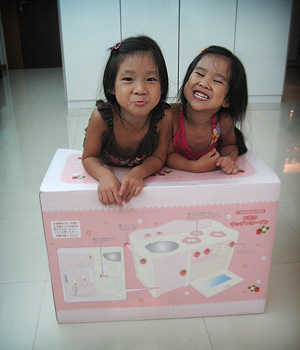 Mother Garden can be found at Vivo City. You can't miss it if you have daughters. With kids you go to the playground and just passing by the playground, you can't help but see the amazingly cute and beautiful nicely crafted wooden pinkish girly toys.
Clié and Cleo always get stuck at this shop and since Clié's birthday is round the corner (1 month a way) mommy decided to get a wooden kitchen set for Clié with minor protest from daddy as there are already 2 plastic kitchen at home already.
Anyway… we got it for Clié as we do think she will enjoy it alot.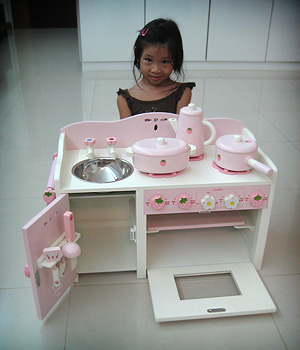 As its a little steep, it was a combination of 3 presents. Clié's birthday present, Clié and Cleo Christmas presents too. So NO MORE presents till next year.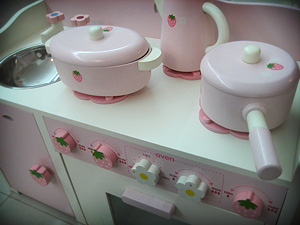 The girls opened it up when they got home and they were a happy bunch… mommy included.