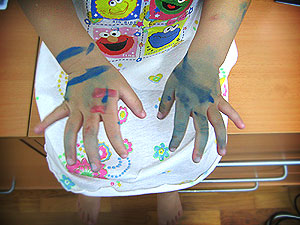 Clié loves to draw, doodle, scribble and have random acts of vandalisim. Her hands are also victim to those colurs when she is on her berserk spree.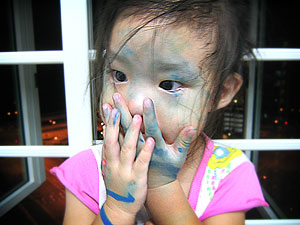 Then comes the crying (which is very often), she rubs her tears while smudging the colours from her hands onto her uncamouflaged face.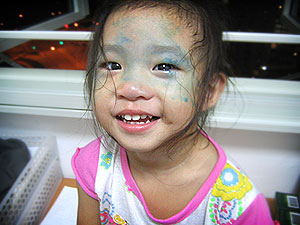 The word to describe her for now is "Naughty!" Plain "Naughty".