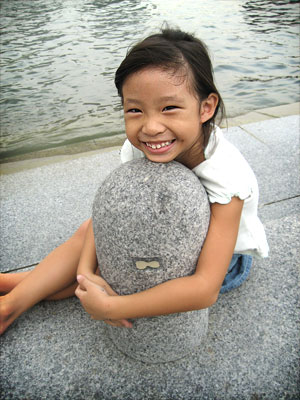 To look cute is not difficult, but to look beautiful is. Clié is such a sweetie on photos, but if you live with her, you want to pull your hair out at times.
Anyway, she is growing up, asking interesting questions, figuring out how things work. At times the conversations can span from scientific to social to food to activities. Its an endless string of conversation with my curious girl.
More photos from the visit to the Merlion can be found on Daddy's entry.