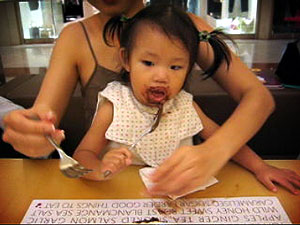 Clié is quite independent. She does not really like to be fed, she likes to eat on her own. At home she MUST have her own bowl and spoon in order to have a meal.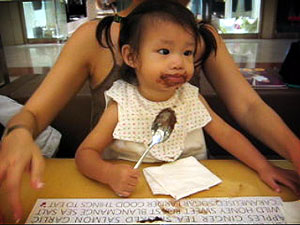 So having chocolate cake outside is also the same, she will have to have her own spoon and she wants to eat by herself.
But at the end of the day she is still being fed about 98% of her daily non bottled intake.