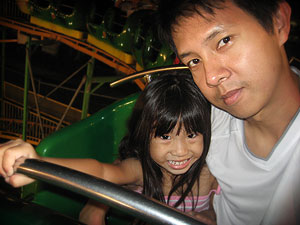 Clié have been telling us about the Fun Fair nearby and she said her friends told her its only opened at night. So since she is so excited about it, we went to the fun fair… Actually i don't remember going to such a fun fair in the past at all, this might be a good and nice experience.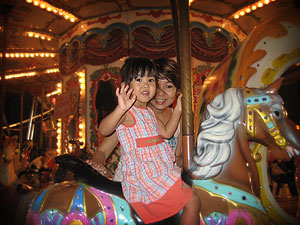 We did the roller coaster. At first Clié was a bit fearful, but she hung on to me tight and when we went down quickly, i can feel her tight grip on me as if to say "Daddy my life is in your hands and i trust you…"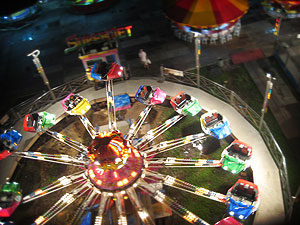 Pearl brought Cleo to the merry-go-round instead. She loves horses & this one is so much bigger than those you can find in malls, she had to try it.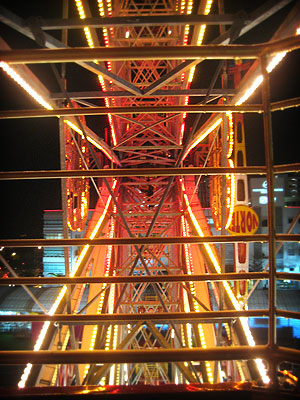 We did the Farris Wheel and it was slow and steady. Its quite high actually and romantic in some sense. Too bad my wife is not on it, cuz ITS DARN EXPENSIVE. Anyway… the kids had a fun night.