Its 2am and Clié is fast a sleep, but we could not find her on her mattress! we looked around and switched on the lights. Can you find her?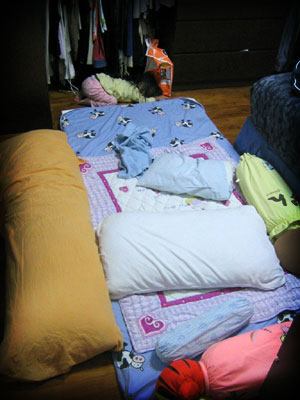 Everyone who has been with Clié knows she is a hyperactive kid, but little do they know, she is quite hyperactive during her sleep too. I don't think she is facing mecca, but Pearl says she looks like she is either worshiping her unused diapers or the clothes in the wardrobe.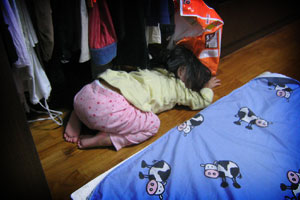 ha ha ha… Clié you make mommy and daddy laugh even when you are asleep.
Dear fellow parents, pls let us know if your kid behaves this way too in their sleep. The adventures of la la land.