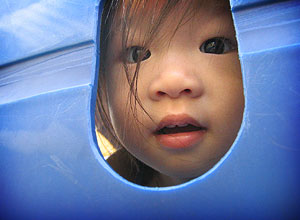 The playground is a magical place. The little girl loves the playground. There are quite a number of playgrounds around our place. There is 6 that i can recall and one of them is huge with several high pipe kind of slides, very fun.
I'm falling in love with the little girl daily, its a similar feeling when i started dating Clié's mommy. I want to see her more, i want to be with her more, i want to just look at her every move, i just want to hug her, make her love me back.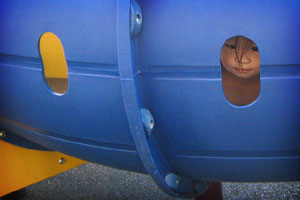 Although she wants to continue to play at the playground, but when i walk away, she rather follow me then continue playing. I know she loves me, i'm glad she needs her daddy.