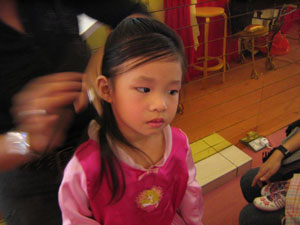 Clié reently went for a free "princess" makeover. It was a promotion from at a shopping centre. This is the start of all things girly. Pink, Dress, Tiara, Heels, Sparkels, the whole deal…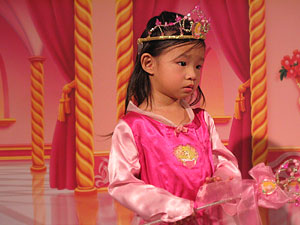 She was in shock at first, cuz there were so many people looking at her. She did not know what to do, she just stood there, frozen, confused.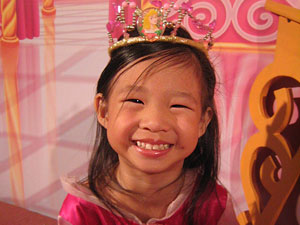 Smile Clié… not like that! thats so fake! Okay now its time to learn how to smile.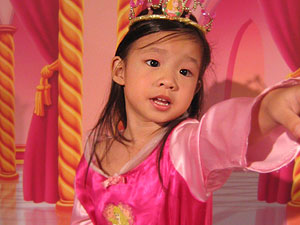 This was one of the more dramatic pictures i happen to capture. She looks like a princess asking her guards to throw uninvited guests out of her palace. lol…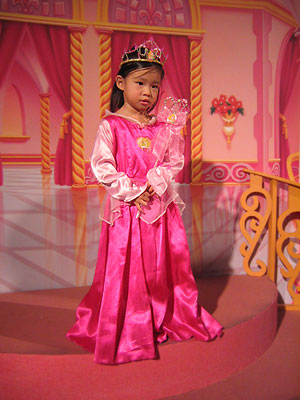 This is the most proper picture we manage to get from her.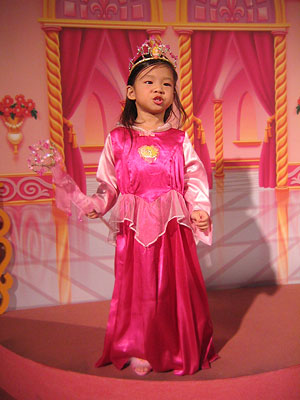 Again, giving commands like a princess would. Maybe there was a pea under her mattress.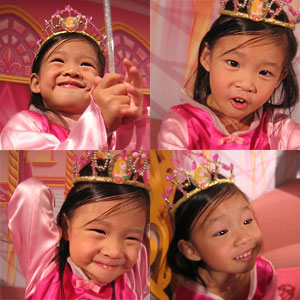 The whole photoshoot was not easily taken as Clié was more interesting in wearing the pink outfit than having her photos taken. She kept looking around… looking at what others are doing, the other shoes that were available… We on the other hand are trying very hard to get her attention and trying very hard to get at least a good picture for this makeover.
It was fun although the whole event was too pink for daddy.