Today is Clié's 1st birthday and its really meaningful even for us her parents. We know she likes music as she goes crazy with her cheapo keyboard that has no volume control… i can't stand it… feel like throwing that out of the window. So Pearl and I decided to buy her a better one. If we knew she loved it so much, we would have bought a good one in the first place.

Anyway… off we go! To Compass Point we go!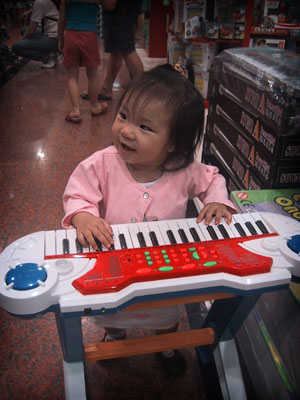 We walked around the mall and found a big shop that sells baby stuff and in front of all the toys, she found her keyboard.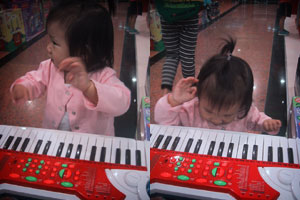 When the demo button was pressed, she went nuts, bobbing up and down, waving her arms all around… she was out of control.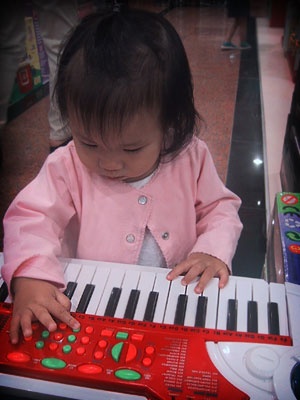 When she noticed the many buttons on the thingy, she stopped bobbing and started to look at all the colourful buttons. Suddenly, she hit a button that made a loud banging sound, she ran away with her arms up waving in fright. You should have seen her face… She looked as if she did something wrong. Anyway, she got back at it again, bobbing up and down, waving her arms all around…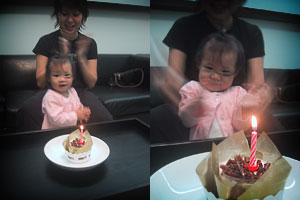 Being a birthday, we got her a small cake, got home, stuck a candle on it and used her new friend (the keyboard) to start off the tune of happy birthday. She clapped, she knew she was the star… we love you dear… happy birthday…