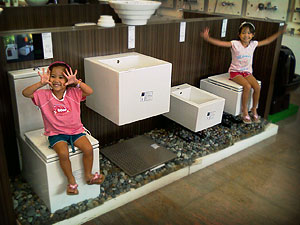 "poo poo shee shee" seems to be a very popular phrase with Clié. I've got absolutely no idea where that came from as those functional words are not used in everyday conversation at home. She seems to think its very funny… I think its school friends. *sigh*
Maybe its in the family… i mean the whole toilet thing and all. The pictures are taken at Sansei and they are sitting on the very beautiful Simas Frozen range of bathroom fixtures.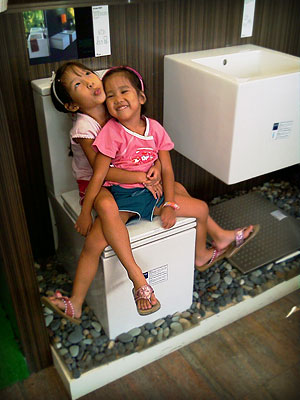 The two sisters are close and i can so see the love hate relationship that sisters have. Awhile they are snatching and crying… the next thing you know they are hugging and laughing at one another.
Its interesting watching them grow up and how i wish they can be with us always…