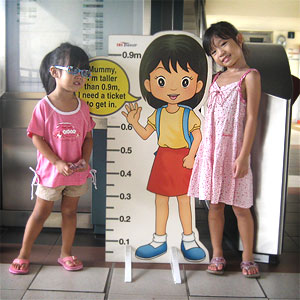 Saturday mornings can be quite difficult for mommy and daddy as Clié and Cleo are usually up very early and they are all ready to embrace the weekend. Mommy and daddy want to sleep in, but know that its not possible.
But for this saturday, daddy decided to bring them around the neighborhood for a stroll.
We went to the LRT station nearby and found out that both Clié and Cleo are both taller then 0.9m, so it looks like next time, they must get tickets already.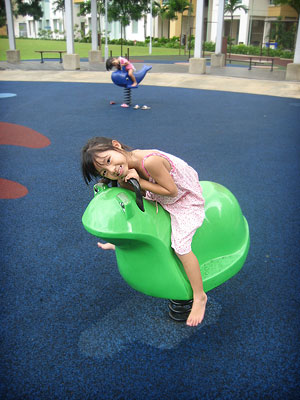 As usual, we will end up at the big playground nearby and its just wonderful to see them both happy.