Today its daddy and Clié day. We went to East Coast and rented a bike. We cycled almost the whole stretch of East Coast.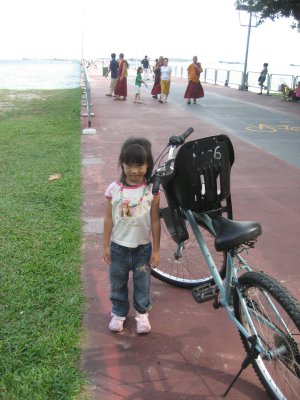 We first headed east and ended up at Bedok Jetty. It was a long ride but Clié enjoyed it. The last time when we did something similar like that was when she was much smaller and i pushed her on a pram while i'm on skates. It was fun then, its fun now too.
We then turned back and headed for Fort Rd, so in total we cycled for almost 2 hours. At the last part when we were going back to the bike rental shop, Clié was already falling asleep. lol…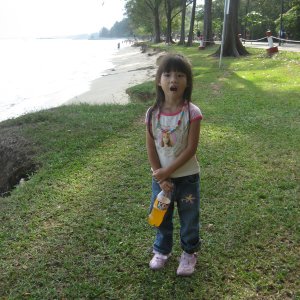 I really wanted to spend quality time with Clié for a long time already and we finally did. I loved that day.