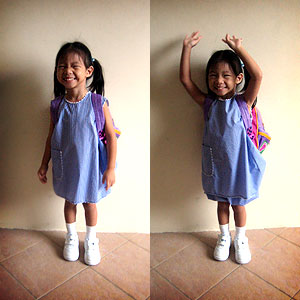 Today is Clié's first day of school and she is extremely excited. She have been bugging us to buy her school shoes for the past few weeks as we told her that she will need it to go to school.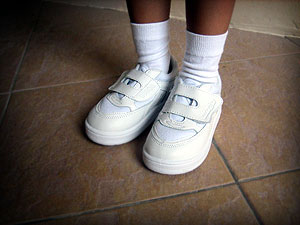 Her class have almost close to 20 students if i don't remember wrongly. And some were crying, some were shocked, some were extremely enthusiastic and Clié was mainly observing the new environment and i'm glad she feels comfortable.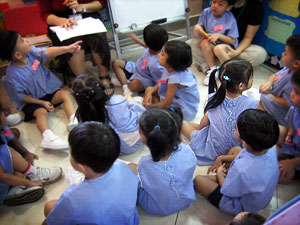 She enjoyed the songs, the snack, the toys and especially the playground.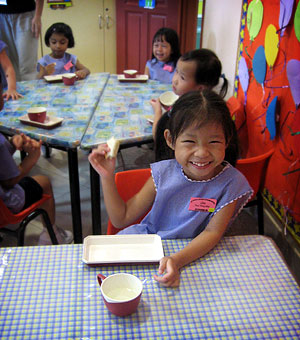 As parents our main aim was to let her know that this is a good place for her and try to explain to her that it will be very regular that she will be there. Trying also to explain to her who she can trust and to remember her which is her class and which is her teacher.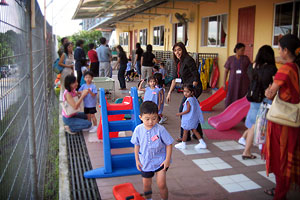 Its great to see her enjoying herself and playing with other kids. I think going to church helped her alot as she interacted with other kids all the time.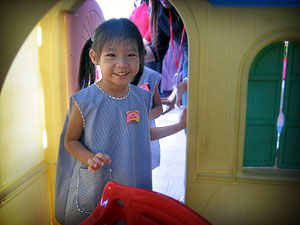 How i wish we can see the interesting events happening in her school all the time, cuz i'm sure she will have lots of stories to tell us when we get back fro work from now on.