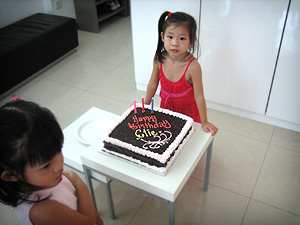 Today we celebrate Clié's 3rd birthday. We invited many kids and i she did enjoy the day.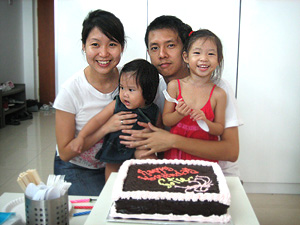 Here is one of the rare times we take a picture together as a family.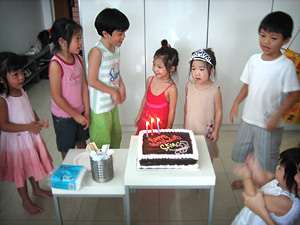 As you can see, Clié has many friends and she knows each of them by name. I think thats quite a feat for a 3 year old.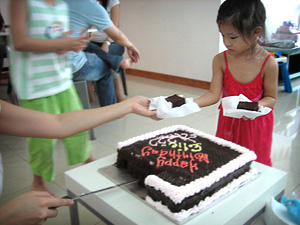 This is the first time she hands out her own cake to the guests. At 2 its just not too possible and its really nice to see her doing stuff like that. She is all grown up now.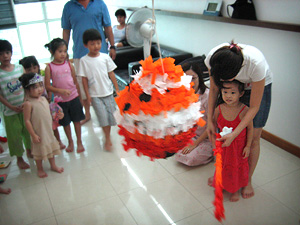 We made a pinata, but it was really not easy. It also did not break as how it should be, but we did get quite a lot of fun just wacking it anyway.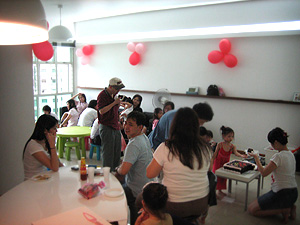 Happy Birthday my dear girl, may your life be always filled with people who loves you.