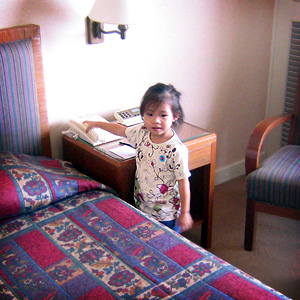 We went to Melaka for our Annual Church Camp and this time round we stayed at Hotel Equatorial Melaka. Last year we went to Summerset.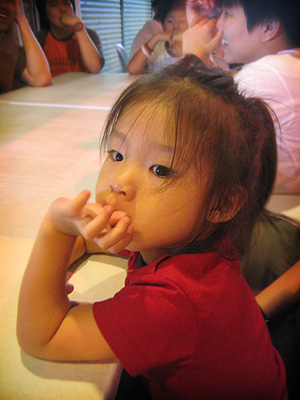 As the hotel we are staying in is not a resort like place, so pool, beach, sun and sand was totally out of the picture… Its was more like eat, shop, eat, shop, supper kinda camp. We had supper almost everynight at the same prata place nearby and Clié joined us too till wee hours.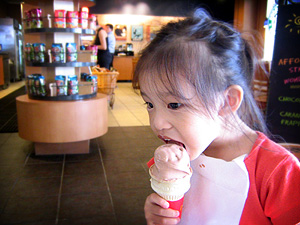 We spent most afternoons at Mahkota Parade Shopping mall and for the first time ever, I brought Clié for a movie and we watched Madagascar. So this is Cli&#233's first movie. She endured thru the movie till the last five to ten minutes then she told me she did not want to watch already, but thank goodness the movie was ending already… There was one part in the movie where she shouted out "EH! BIRD!" that moment was quite funny. lol.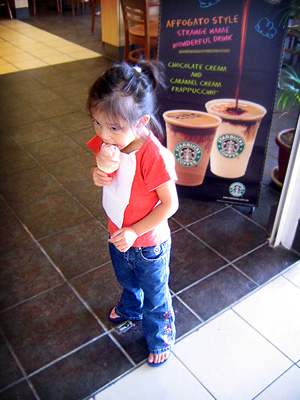 When we went for ice cream we headed for Baskin Robbins, but Clié wanted the ice cream cone at McDonald's. Here she is standing outside Starbucks waiting for me to buy my coffee after we had our ice cream. ya… she eat quite slow, she is still biting the ice cream… still practising how to eat ice cream properly.