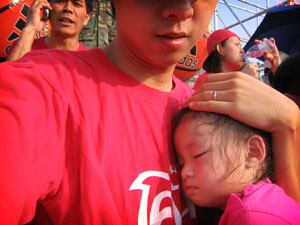 Last year we did not bring Clié to NDP03, but this year made it a point to let her experience her very first NDP. Just before the Parade, she was having a swim with her cousin Chloe, hence when she got to the stadium, she was so tired and was fast asleep.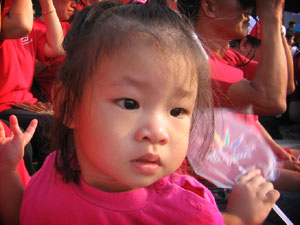 When i finally manage to wake her up, she was so suprised to be in such a different environment, i think this is the very first time she is surrounded by more than 50,000 people! You should have seen her face, she was shocked / suprised / amazed all at one time.
She played with all the stuff in the funpack, from the little drum thingy to the shaker, the biscuits to the drinks, i'm just glad there was the funpack, else she could not have sit still for that long a time. She did however enjoy some of the performances and even shaked the shaker to the beat of the songs.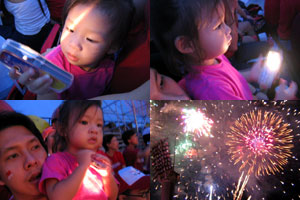 When night came, the mobile phone like torch was the main event for her i think, she held on to it tightly and waved it around all the time. Then when the fireworks came on, i think she did not know what was happening, cuz she did not have much reaction, instead she asked mommy for milk.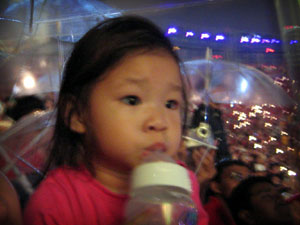 She had her milk, stood on my legs and just stared at the fireworks…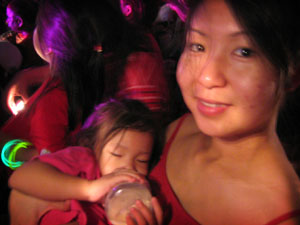 The little one then fell asleep again… home we go… till next year…