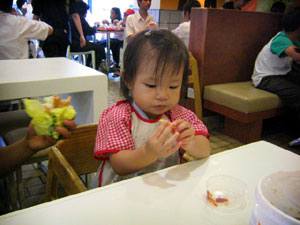 pick up your fries and inspect it, making sure that it does not have dirt on it and that its not one of those you have tossed onto the floor earlier.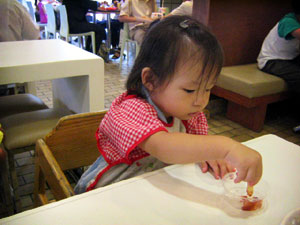 dunk your fries into a sauce to add flavour to your fries.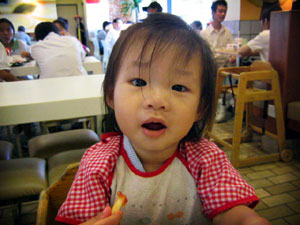 just to recap, we would have picked up the fries and have dipped it into a sauce, if you have missed any steps, pls start again.
now put it in your mouth where the pacifier usually goes.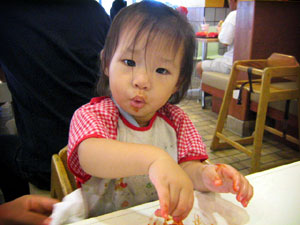 urm… make sure you know what sauce you have dipped into just now.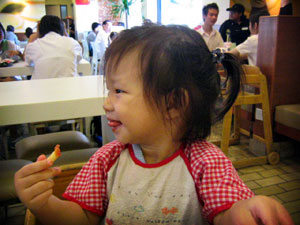 if there is a biting sensation on your tongue, try to keep that area out of your mouth to prevent it from spreading.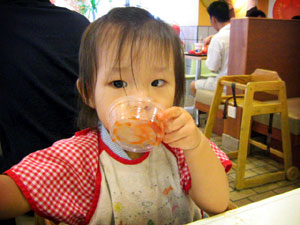 smell the regretful choice you have made and remember not to dip your fries into any sauce that smells ilke that.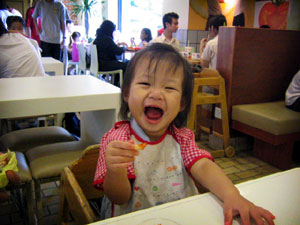 HA HA HA… i used the wrong sauce.