Happy Birthday Princess Clié Pan, may you be always joyful and may you grow up to be a beautiful and kind ruler to the kingdom of Pan.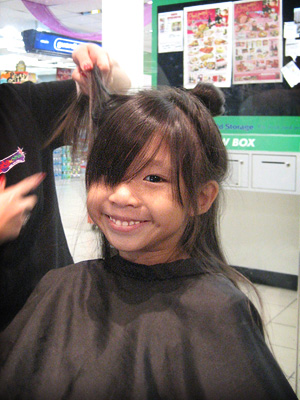 Mommy had a great idea this year for Clié's birthday this year. It was a princess make over party at Curly and Spike, no boys allowed.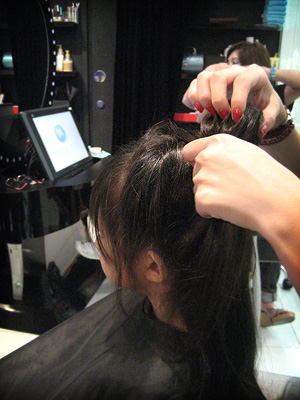 The girls wore their best princessy dress and had their hair and make up done.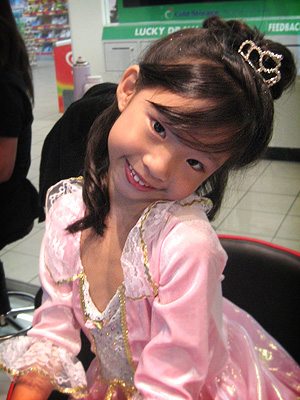 Smile. 🙂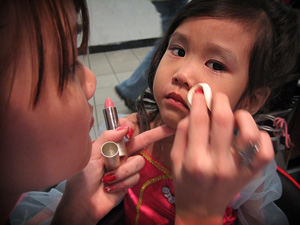 Even Cleo had fun too.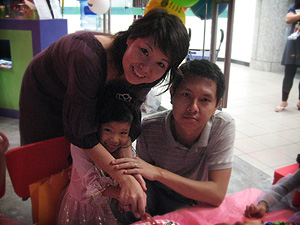 Daddy got Clié a Sleeping Beauty birthday cake from Bengawan Solo. Do you know sleeping beauty's name? If you don't shame on you. Princess Aurora is Clié's favorite, i think mainly because she is the only princess that wears pink.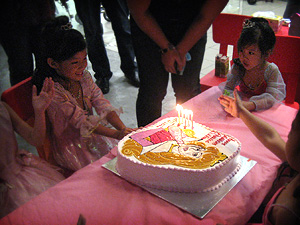 There is no party without friends, so here is a picture of all the other princesses from that day. 🙂
Auntie Anne got more photos on her flickr, do check them out here.